Medicinal Mushrooms Walk & Tincture Making Workshop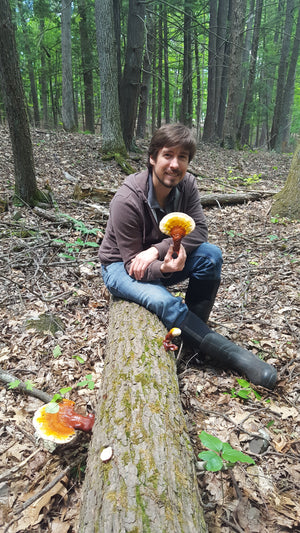 Medicinal Mushrooms Walk & Tincture Making Workshop
Catskill Fungi Kitchen - Pine Hill, NY
Sale price Price $65.00 Regular price
Catskill Fungi Kitchen & Nearby Forest
In the morning we will meet at the Catskill Fungi Kitchen and go to a nearby trail to forage fungi with a focus on medicinal mushrooms. Learn about the parallels of how fungi interact with our ecosystems, our soil, and our bodies. Understand the characteristics to identify common medicinal mushrooms, as well as how to sustainably harvest and preserve mushrooms. 
We will bring our mushrooms back to the commercial kitchen to have a lunch break.
We will then dehydrate and process the mushrooms into tea and make tinctures as we highlight some of the main medicinal properties of key mushrooms. Understand how to utilize easy, at-home extraction methods to make your own medicine. 
At the end of this class you should be able to identify, harvest, preserve, and extract medicinal mushrooms. 
Bring Your Own Lunch to this 4 hour workshop. After the walk we will have space inside to eat together and share about our fungi experiences.  
Sample mushroom extracts, drink mushroom tea, and make your own tincture to take home during this hands-on workshop.