October 22nd Fall Mushroom Walk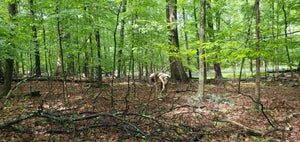 October 22nd Fall Mushroom Walk
Forage Fungi in the Forest - Maverick Concert - Woodstock, NY
Sale price Price $25.00 Regular price
Maverick Concert Parking Lot
Join a mushroom walk at the Maverick Concert and learn about the ecological functions of fungi, common edibles and medicinal mushrooms, as well as historic uses of fungi and present day innovations of these fantastic Fungi!
We are grateful to be partnering with Maverick Concerts for this walk. Please consider donating or join one of their concert events in the future.
What to Expect:
We will meet at the Maverick Concert parking lot for a brief Fungi101 explanation as well as what to expect from our walk. Participants will get to borrow baskets, bags, hand lenses and/or books to take with them as we head onto the easy, wide trail into the forest to learn about the fungi we find. We will talk about how to look for, sustainably harvest, and identify mushrooms. We talk about what is edible, medicinal uses, and how to prepare them. We will also focus on historic uses, current scientific trends, and present day innovations of the fungi we find. People of all ages are welcome to explore and get their questions answered. As noon draws near, we will walk back to the parking lot and spread out all of our specimens on a table for further inspection. We can take a group photo which, along with other photos from the day, will be available on the Catskill Fungi Instagram/Facebook. Participants will get discounts of Catskill Fungi products that will be available for purchase. 
Please dress for the weather. We will walk rain or shine. This means boots or sneakers.  Optional equipment would be a water bottle, bug/tick repellent, rain coat, or snacks. You are welcome to bring pictures of mushrooms you would like identified.
Bathrooms are available thanks to Maverick Concerts though you can also contribute your nitrogen to the forest. 
Kids
Students under the age of 16 are free. 16 years old and above must purchase tickets. Adults, bring only children directly under their care and at most 3 children per adult. 
Please don't take advantage of this policy, otherwise we will have to charge for kids.
Pets
I love them but no. Never met a dog on a walk that didn't step on the mushrooms or worse. Some people have allergies or are afraid of dogs.
Cancelations
If you need to cancel please notify us via email. Email us at least 48 hour before the start of the walk and we will refund you.   
Walks usually fill up so it is recommended you sign up in advance.  
See you in the woods!